Battery-grade lithium prices and market analysis
Lithium decreased 14.30 points or 13.37% since the beginning of 2019, according to trading on a contract for difference (CFD) that tracks the benchmark market for this commodity.
Historically, Lithium reached an all time high of 157.11 in February of 2011 and a record low of 62.79 in February of 2016.
Summary prices and drivers
Global carbonate prices kept stable
Cobalt benchmark price moved downz
Nickel prices drop on weak demand in short term
Market & price developments
Battery-grade lithium carbonate price rangebound at current level.

Technical and industrial-grade carbonate prices drifted lower.

Lithium hydroxide prices weak on continually weak downstream demand.

Asia battery-grade lithium prices remain at their current level in flat market.
Lithium analysis : Demand / Prices / Forecast
* ESS = Energy Storage Systems
* EV = Electric Vehicules
* ESS = Energy Storage Systems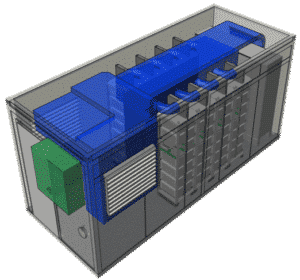 * EV = Electric Vehicules
Battery Raw materials prices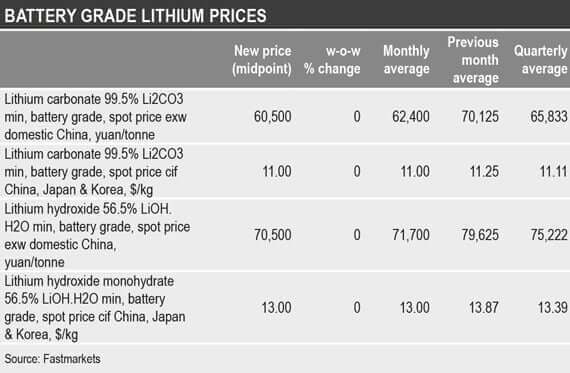 Lithium carbonate, 99.5% Li2CO3 min, battery grade, spot price cif China, Japan & Korea, $/kg (midpoint)