Olenergies boosts the Oasis Café and makes it twice as powerfull
Date: Q1 2021
Client: Paris La Défense
Type of project: Mobile energy
Twice as powerful in energy supply and instantaneous power demand
The Oasis Café experimentation is part of the overall "Energy Oasis" experimentation program, which aims to rethink the availability of energy in public spaces. This experimental program, led by Paris La Défense in partnership with Efficacity, invites us to rethink the traditional means of making energy available by testing more modular and flexible systems that encourage the use of locally produced renewable resources and the control of consumption.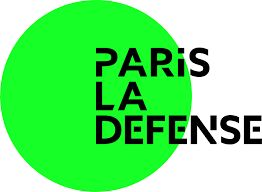 Last October, Olenergies set up the Oasis Café, an autonomous mobile module, powered by Olenergies batteries, to supply electricity to a coffee truck or construction equipment on the square of Paris La Défense. It has been noticed that this version 1 of the Oasis Café was under-dimensioned to meet the different potential uses.
Our engineers therefore worked on a second version of the Oasis Café, twice as powerful in terms of continuous energy supply (from 3.5kW to 7kW), but also in terms of instantaneous power calls. This v2 will now be able to power coffee trucks, food trucks, construction tools such as a jackhammer or a grinder, as well as public lighting.
The second version of the Oasis Café has just been delivered to the site for a full-scale experiment that will last until August 31, 2022.
Our other projects & news
OLENERGIES equips DriX Unmanned surface vehicle
Our batteries equip the autonomous marine surface drones "DriX" developed by iXblue that designs and manufactures high-tech equipment in the marine and autonomy fields.
Access to energy: OLENERGIES electrifies African villages
Olenergies and its partner Jokosun are tackling the challenge of universal access to sustainable energy in West Africa.